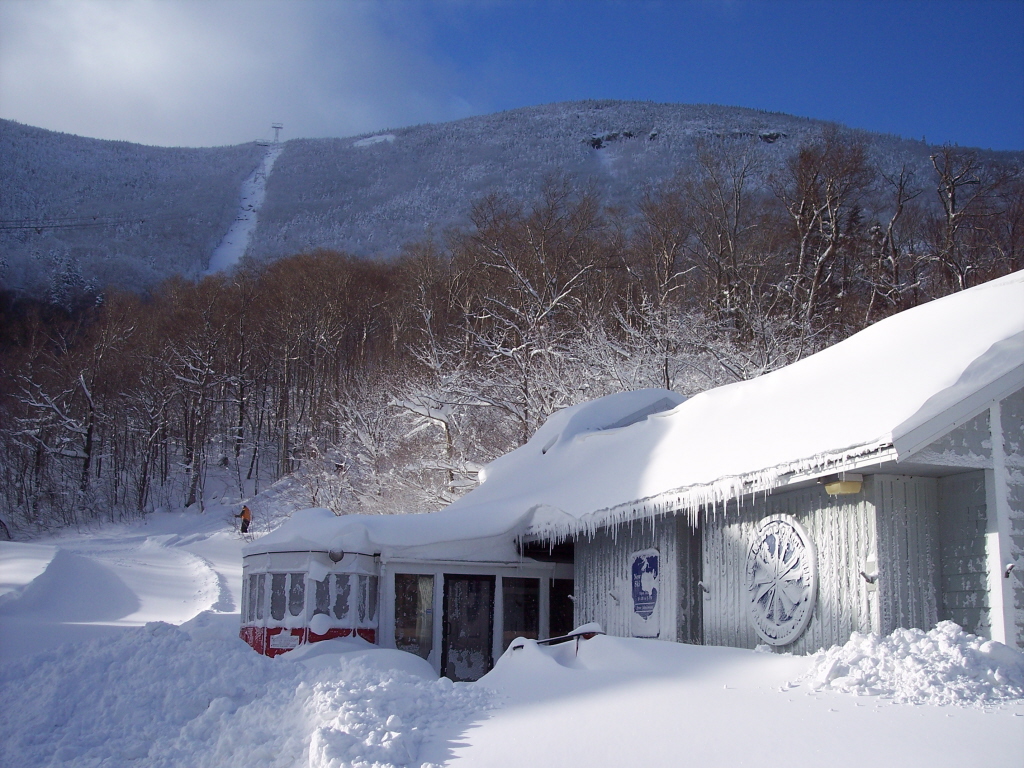 What, there's actually a ski museum in New Hampshire? Snow way!
Yes, it's true. The New England Ski Museum at Cannon Mountain in Franconia Notch State Park has been going "downhill" since 1982 with permanent and revolving exhibitions pertaining to the history of skiing.
Just one look at the equipment, art, artifacts and videos confirm that skiing has a rich history as deep as the New Hampshire winter snow. That history actually dates back 8,000 years with its prehistoric roots! The New England Ski Museum's permanent exhibition,
From the First Tracks to the Fall Line: Eight Thousand Years of Skiing
details the beginnings all the way up to 20th and 21st century history, including the advent of the shaped ski in the 1990s, the U.S. Army's 10th Mountain Division (created in 1943 for mountain combat), landmark events at Cannon Mountain (like the aerial tramway which opened in 1938), and the career of local world-class Olympic skier Bode Miller.
The New England Ski Museum might not be as popular as skiing itself, but does have more than 1,500 members across 35 states and 11 countries. Unlike the expense of skiing, museum admission is free!
The New England Ski Museum is located by the Cannon Mountain Aerial Tramway, Franconia Notch State Park NH. Tel. (603) 823-7177. For more details, including hours, log onto the New England Ski Museum web site